Start Saving by Choosing ADVANT-EDGE Solutions!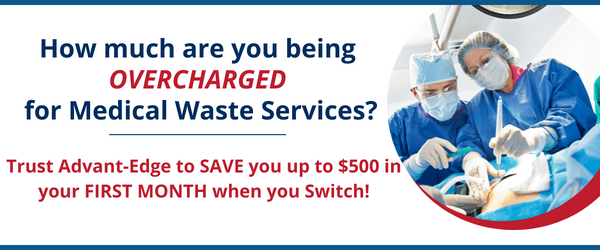 Allow us to Introduce Ourselves
We are Advant-Edge Solutions of Middle Atlantic, Inc. and we want to not only help you reduce your medical waste spend, but also provide you with the kind of service only a family-run business can provide. We are both a family-run & women-owned medical waste disposal business that specializes in the management of this highly regulated waste stream.
It is important to have a company that keeps current with regulations and training to ensure your facility is compliant. We provide clear tracking of the waste and detailed manifesting that shows how the waste is handled from cradle-to-grave.
Advant-Edge focuses on partnerships with our customers. We evaluate all available options for efficiency, treatment, and containers/packaging solutions to ensure that we are handling RMW in the most cost effective and compliant manner.
We have a proven track record of providing expertise in compliance, improved efficiencies and cost effective solutions. We focus on having courteous and professionally trained employees on each job to ensure we exceed our customers' expectations.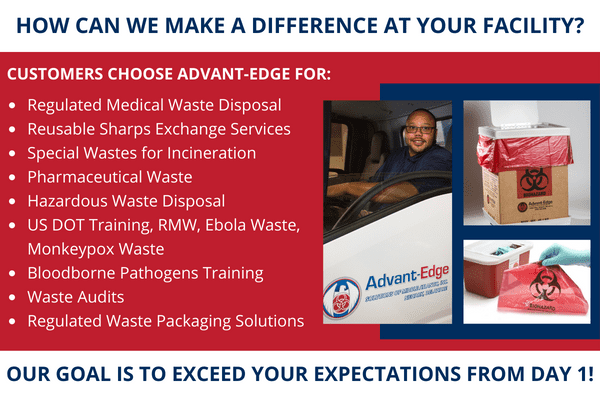 How can we help you?
With over 100 Years combined of experience in managing regulated waste streams, we are guaranteed to figure out exactly what YOU need. Our goal is to help you find your "perfect fit" because disposal plans are not one-size-fits-all!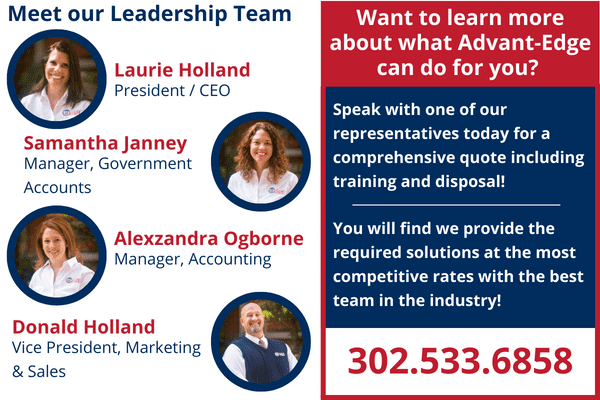 Start Saving TODAY!