Universal waste requires special handling and tracking. These waste streams can be recycled!
The Advant-Edge Solutions of Middle Atlantic, Inc. team are experts in the management and tracking of universal waste. We are able to guide our customers in the collection, packaging, transportation, disposal, and manifesting of their universal waste to ensure proper handling from the point of generation to the recycling facility!
The EPA has implemented streamlined regulations to manage hazardous wastes that are commonly generated in various facilities. These regulations specifically focus on universal waste and aim to promote recycling while reducing the regulatory burden on waste generators and transporters. By doing so, these regulations encourage waste generators to divert these materials from landfills and incinerators, promoting sustainable waste management practices.
The federal universal waste regulations can be found in Title 40 of the Code of Federal Regulations (CFR), specifically in part 273. These regulations apply to four types of universal waste:
Batteries: This category includes various types of batteries, such as lead-acid batteries, nickel-cadmium batteries, and lithium batteries, among others.
Pesticides: Universal waste pesticides encompass certain types of unused or recalled pesticides that are no longer needed or usable for their intended purpose.
Mercury-Containing Equipment: This category covers devices or equipment that contain elemental mercury or mercury-containing compounds, such as thermostats, switches, and certain medical devices.
Mercury Lamps: Universal waste mercury lamps include various types of fluorescent lamps, high-intensity discharge lamps, and other lamps that contain mercury.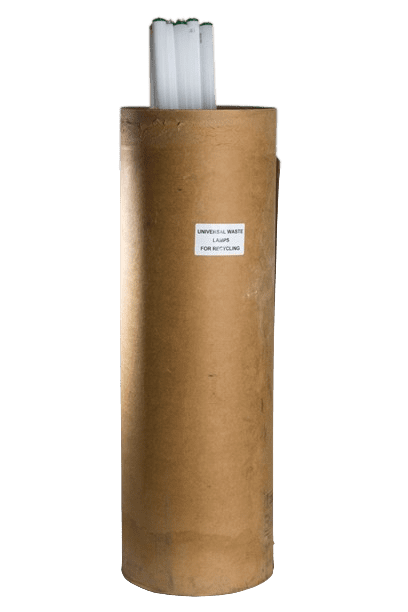 At ASMAI, we specialize in the management and collection of universal waste for a wide range of facilities. Through our comprehensive waste management programs, we ensure that universal waste is properly handled, collected, and recycled. By recycling universal waste, we provide sustainable solutions to these waste streams, reducing their environmental impact and promoting resource conservation.
Our services include the management, collection, transportation, and recycling of universal waste, providing convenient and compliant solutions for waste generators. By partnering with us, facilities can effectively manage their universal waste streams while adhering to regulations and contributing to a more sustainable waste management system.
Contact Advant-Edge Solutions of Middle Atlantic, Inc. today to learn more about our universal waste management programs and how we can assist your facility in implementing sustainable solutions for your waste streams.
ASMAI offers comprehensive recycling solutions for the handling of Batteries. We provide our customers with proper handling, profiling, tracking, packaging supplies, labels & shipping papers, professional technicians & drivers, and expert staff to efficiently  and cost effectively handle this your universal waste needs.
We provide services for the following items:
Batteries
Alkaline Batteries
Nickel Metal Hydride, Magnesium & Zinc Carbon
Nickel Cadmium
Lithium Ion
Button Cells, Silver, Zinc Air & Mercury
Lead Acid
Silver, Zinc Air, Lithium & Mercury
ASMAI offers comprehensive recycling solutions for the handling of Lamps and Ballasts. We provide our customers with proper profiling, packaging supplies, labels & shipping papers, and professional technicians & drivers.  Our expert staff is always available to assist with any compliance related questions.
We provide services for the following items:
Lamps
Fluorescent
Fluorescent Coated
Bi-axle
U-Tube, Circular & Compact
HID, Metal Halide & Mercury Vapor
UV, Arc & Germicidal Lamps
Incandescent & Flood Lamps
Crushed Drums Lamp Glass
Linear, Flood, Compact
HID LED Fixtures
Ballasts
Electronic Wastes (E Waste)
The Information Age has created a virtual tidal wave of electronic devices including computers and monitors that become obsolete at an ever-increasing rate. Due to the highly sensitive material these devices contain, proper disposal is key to ensuring your privacy is maintained. Electronic recycling is not only limited to computers and monitors, but also virtually anything with a plug! If disposed of improperly, it could be detrimental for our environment. Businesses are actually required to properly manage their universal waste by law.
Computers, Monitors, Printers, etc.
Hard Drives
Batteries
Hand-Held Electronic Devices
Televisions
Medical Devices
Contact us today to discuss our services for the recycling of your universal waste streams!