Regulated Waste Solutions that save you money & ensure compliance
We specialize in providing complete solutions for regulated waste management, covering compliance, sustainability, efficiency, cost reduction, and education. With Advant-Edge Solutions of Middle Atlantic, Inc., you can rely on us to handle the complexities of managing regulated wastes. Our services ensure full compliance, proper waste management, and the potential for significant cost savings. Contact us today to discover how we can assist you with your regulated waste management needs.
Welcome to Advant-EDGE Solutions of Middle Atlantic, Inc. 
Advant-Edge Solutions of Middle Atlantic, Inc. is a locally-owned and operated business that is family-run and woman owned. Our company specializes in offering complete waste stream management solutions, ensuring compliance, efficiency, and cost-effectiveness. Our primary goal is to provide the best value for our customers. Whether you have small or large quantities of waste, we have the capability to handle it all. Our services include compliance and training, shipping documentation, packaging, lab packing, collection, transportation, and proper disposal.
With us, you'll have a dedicated point of contact for all your waste-related requirements. Get in touch with us today to receive a quotation for our services!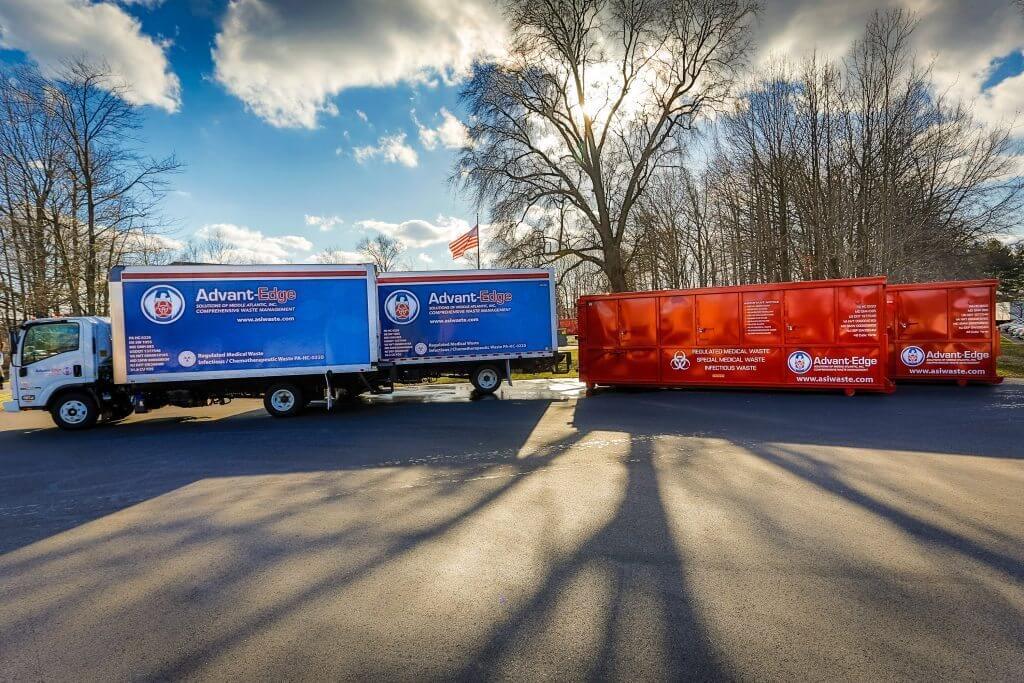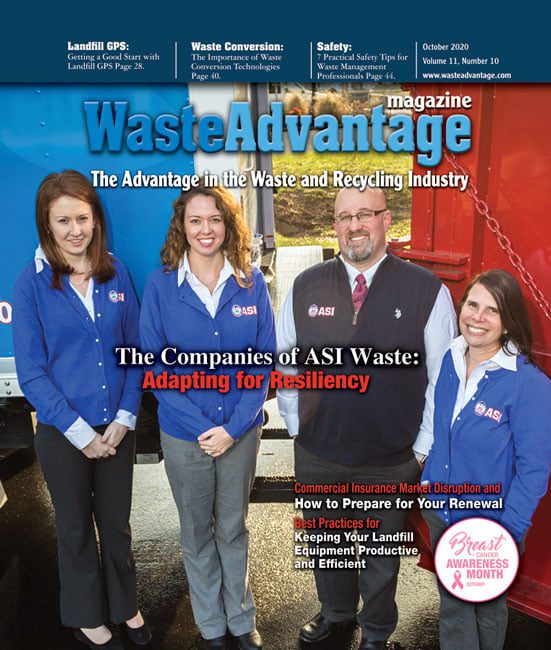 The October 2020 edition of Waste Advantage Magazine spotlights our team's dedication to adapting to the challenges of today's waste industry. We are proud of the strides we have taken as a company which have put us in the unique position to remain successful under these unprecedented circumstances. Granted, we face the same obstacles that every other waste service provider does--however, we feel that we've met those challenges in ways unmatched by our competitors.
From a changing reality in the recycling commodities market to meeting the high safety standards in the age of COVID-19, our team is setting the pace in our field. We appreciate the recognition and promise to continue exceeding the expectations set before us. We invite you to see how our company is responding to the needs of our customers while forging the leading edge of innovation in the waste industry.
We keep it simple & are standing by!