At Advant-Edge Solutions of Middle Atlantic, Inc., we recognize that regulated medical waste packaging requires a tailored approach rather than a "one size fits all" solution. We offer a range of packaging options to meet the specific needs of your facility. In addition, we can provide custom liners or boxes designed specifically for the management of this unique and highly regulated waste stream.
Our compliance team is ready to assist you and provide a personalized proposal based on your requirements. Contact us today to discuss your regulated medical waste packaging needs and explore how our expertise can benefit your facility.
The importance of proper packaging
The team at ASMAI comprises experts in regulated medical waste management, including the packaging requirements that are essential for shipping this hazardous material. Proper packaging plays a crucial role in containing the waste throughout its storage, loading, transportation, unloading, and treatment processes.
By using appropriate packaging, we ensure the elimination of exposure to the waste for those who handle it after it has been packaged. It is important to note that the responsibility for packaging regulated medical waste always lies with the waste generator, even if supplies from a transporter are utilized.
Generators of regulated medical waste are obligated to comply with the requirements outlined in the Federal Code of Regulations. The packaging requirements for regulated medical waste can be found in 49 CFR 173.197. These regulations impose the responsibility of utilizing proper packaging on the waste generator. This responsibility remains with the generator throughout the shipping process.
We have provided design and technical guidance to various government agencies and medical institutions that utilize custom packaging to ensure compliance with the packaging requirements stated in 49 CFR 173.197.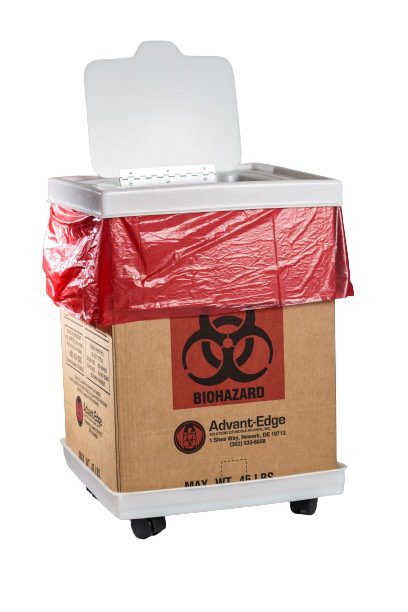 Medical waste packaging typically involves two levels: inner packaging and outer packaging. The inner package refers to the liner, while the outer package refers to the box or container. Both the inner and outer packaging must meet specific standards to be considered compliant. We are equipped to collaborate with your facility and ensure that you are using the appropriate liners and containers for shipping your regulated medical waste.
At ASMAI, we understand the critical importance of proper packaging in the management of regulated medical waste. Our expertise allows us to guide and assist your facility in meeting the necessary packaging standards and compliance requirements.
Contact us today to discuss your regulated medical waste packaging needs!