ASMAI proudly offers two comprehensive programs for those seeking to fulfill US DOT training requirements for the shipping of Regulated Medical Waste. One of our programs is offered with a Bulk Outer Packaging (BOP) component and the other is offered without the BOP component for those organizations who do utilize BOPs.
For Shipping Regulated Medical Waste
Our online professional course consists of the required training topics for shippers of regulated medical waste as required by the US DOT. Each lesson needs to be completed to fulfill the training requirements. Once all lessons are completed, the training record and certificate will be immediately available for download.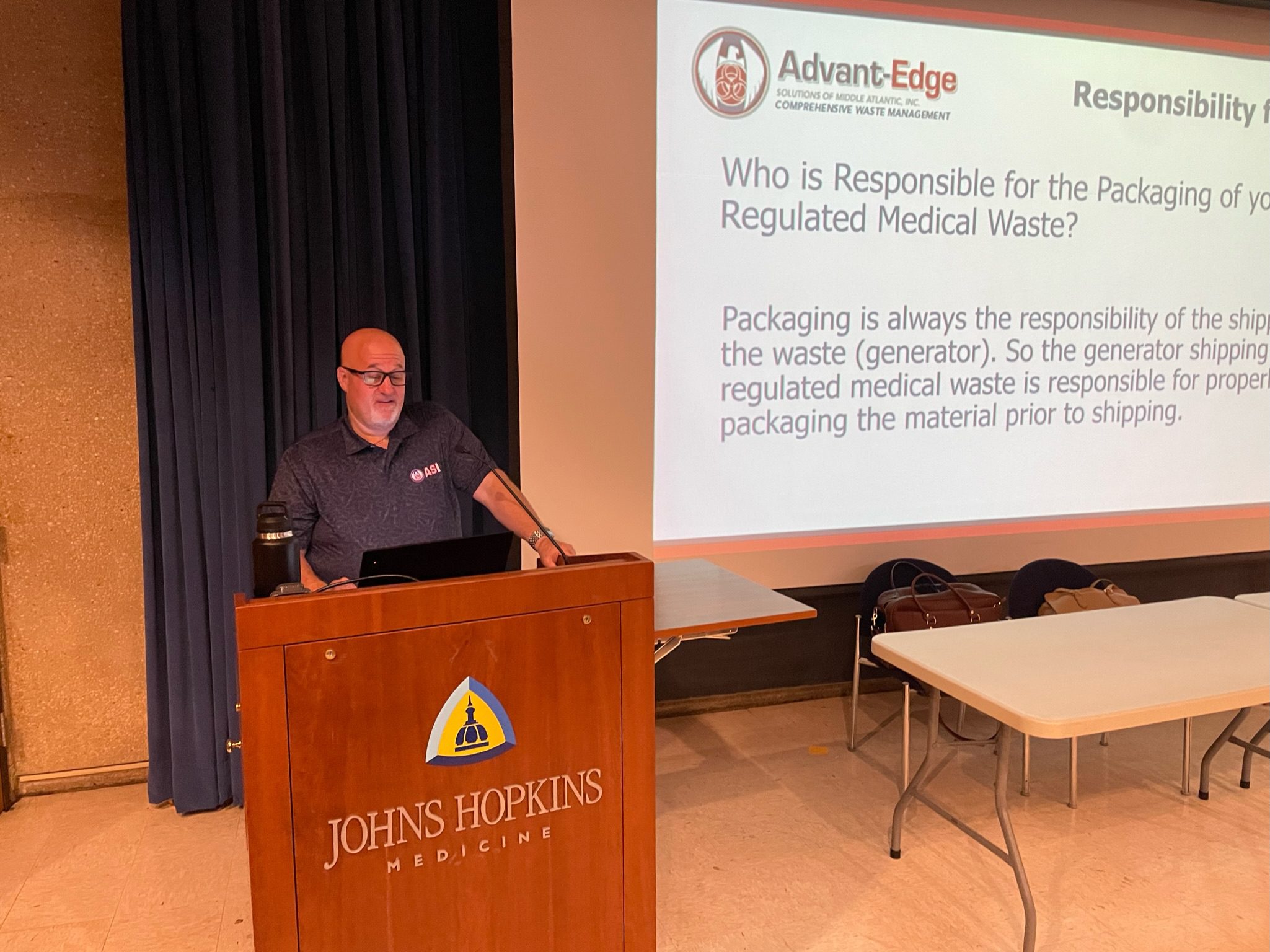 By enrolling now you will be registered for the course including these following lessons:
General Awareness – Training that provides familiarity with the general requirements of the HMR and enables the HAZMAT employee to recognize and identify hazardous materials.
Function Specific – Training that provides a detailed understanding of HMR requirements applicable to the function(s) performed by the HAZMAT employee.
Safety Training – Training that covers the hazards presented by hazardous materials, safe handling, emergency response information, and methods and procedures for accident avoidance.
Security Awareness – Training that provides a general understanding of the security risks associated with hazardous materials transportation and the methods designed to enhance transportation security.
HAZMAT Employee Training for Shipping Regulated Medical Waste with Bulk Outer Packaging
Bulk Outer Packaging– Some generators utilize large carts or roll off containers for the shipping of regulated medical waste. These are containers that are designed for shipping regulated medical waste and are greater than 119 gallons in size. These containers have some specific requirements for the inner packaging and some separation requirements. These are covered in detail in this section.
On-Site HAZMAT Employee Training for Shipping Regulated Medical Waste
If you have a large group requiring HAZMAT Employee training for shipping of Regulated Medical Waste, we can send a trainer to your location to provide the training in person. The trainer will also demonstrate the proper packaging of this waste stream. The training will cover the topics listed above.
Contact us today to schedule your on-site training!