ASI Waste is committed to safety, compliance, and environmentally responsible management of regulated medical waste. Whether your facility is a physician's office, a clinic, funeral home, dental office, lab, veterinary center, or even a hospital, we are able to provide the comprehensive management of your regulated medical waste.
We are in the business of daily collection on a regular basis of medwaste and specialize in the compliance of managing this highly regulated waste stream. It is important to have a company that keeps current with regulations and training to ensure your facility is always compliant. We provide clear tracking of the waste and detailed manifesting that shows how the waste is handled from cradle-to-grave.
ASI Waste focuses on partnerships with our clients. We evaluate all options and ensure that we are handling RMW for our clients in the most efficient manner feasible. We review equipment, transportation, treatment technologies and packaging so that we can come up with the best solutions based on your facilities' unique needs. We have a proven track record of providing expertise in not only cost savings, but more importantly efficiencies. We focus on having the right employees on each job to ensure we exceed our customers' expectations.
We provide treatment via incineration and autoclaving. We offer assured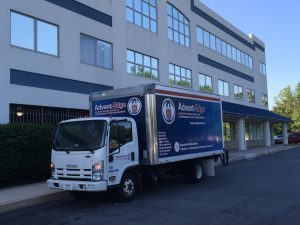 handling and destruction of the regulated medical waste for our clients. We also retain our manifests for a minimum of 5 years. We are able to provide our clients with the documentation of the treatment of their waste immediately.
We are focused on ensuring the regulated medical waste is properly handled from the point of generation at your facility to the ultimate treatment and disposal of medwaste. We track every step of the process for our clients ensuring complete confidence and security in the assured management of their regulated medical waste.