COVID Era Brings New Challenges to Waste Services Industry
These past twelve months have tested every industry in the US and across the world. In the waste industry, we have taken massive steps in order to serve the needs of clients from within and beyond the medical vertical. In the infancy of the pandemic, waste services providers and consultants were responding to clients in need of solutions for disposal of PPE (Personal Protective Equipment). From hospitals to grocery stores, the world was looking to figure out how to manage the exponential increase in discarded facemasks and protective gloves. Now, that we are seeing a wide-scale vaccine rollout, the challenge has shifted to sharps disposal.
Sharps Containers Available Today
Right now the demand for sharps disposal containers has tested the limits of the supply change. For months now, our company went to great lengths to anticipate customer need and stock up on Sharps Containers and all Medical Waste Packaging. We have Sharps Disposal Containers of all sizes stocked and available to ship to your facility today.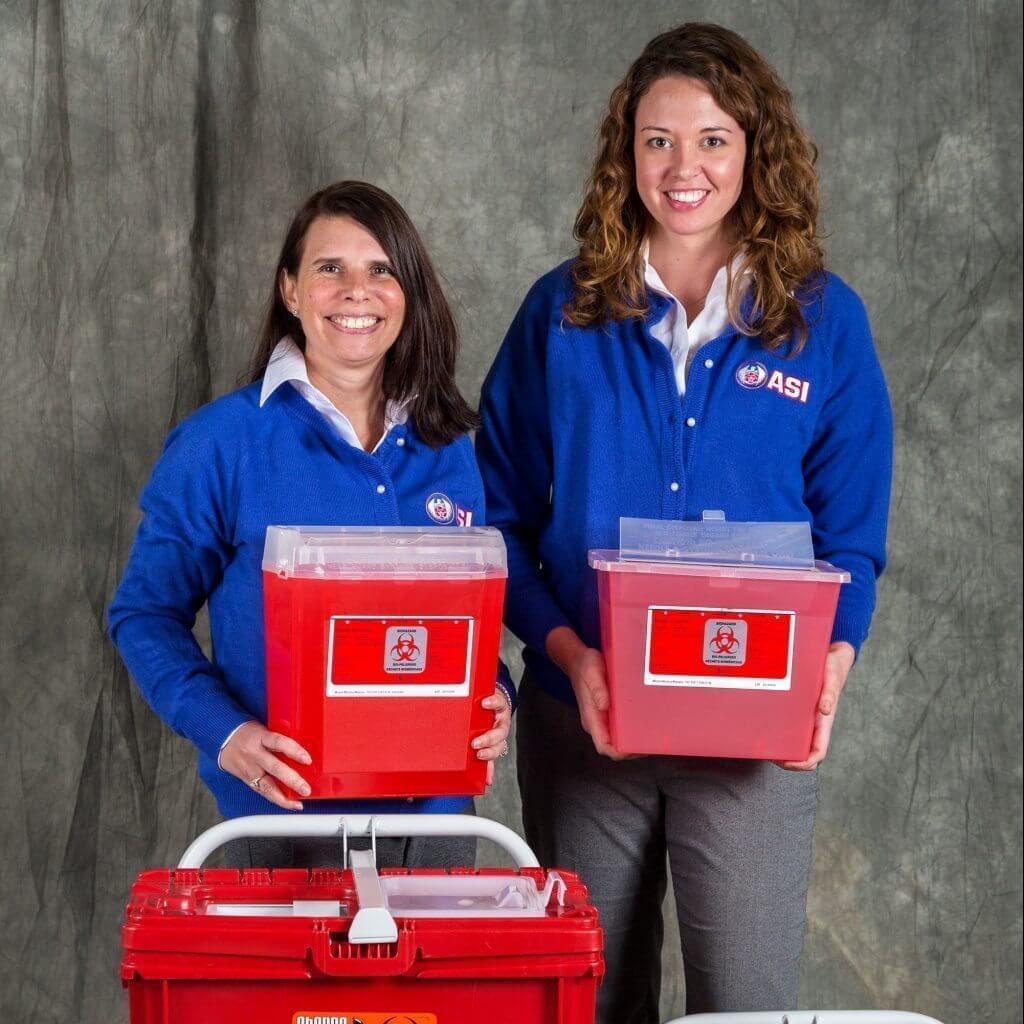 Poised and Prepared
Health care facilities should not have to wait for their medical waste packing suppliers to react to a situation that was months in the making. Yes, the supply chain has been challenged. But, we have made it our goal that our customers will not be subjected to participating in any kind of shortage. Advant-Edge Solutions of Middle Atlantic, Inc. and the Companies of ASI Waste have you covered for all of your medical waste packaging needs. Please also count on us for waste audits, disposal solutions and online safety training for