Unveiling Comprehensive Compliance Services
Gateway to Safety with Advant-EDGE Solutions of Middle Atlantic, Inc.
Compliance is the cornerstone of operational excellence and risk mitigation, especially when dealing with regulated waste streams. At Advant-EDGE Solutions of Middle Atlantic, Inc. (ASMAI), we prioritize adherence to federal, state, and local regulations, aiming to shield our clients from potential risks associated with these intricate domains. We accomplish this through extensive, diverse training programs and a comprehensive compliance package designed to meet your unique needs and ensure the utmost safety.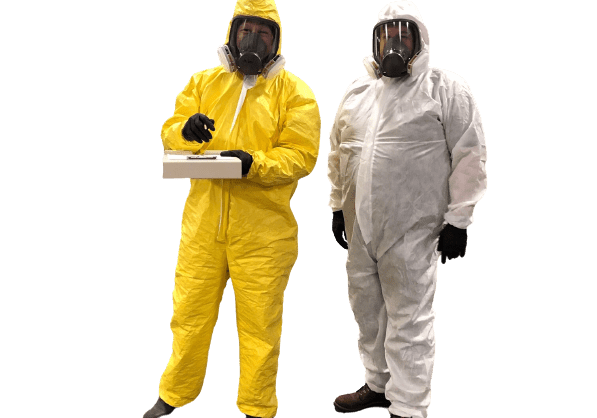 Tailored Training Programs:
Your safety matters to us! ASMAI takes pride in offering a plethora of training options, including US DOT Training, HAZCOM, Bloodborne Pathogens Training, HIPAA Training, and many more through our online portal. We also offer in-person training options for US DOT Training. We strive to accommodate our clients' preferences and needs, ensuring that their staff is well informed and understand the proper methods and risks associated with handled regulated medical waste.
Facility Audits – A Deep Dive into Safety:
Our comprehensive compliance package encompasses over 70 facility audits tailored for your practice, ensuring a thorough evaluation of various safety aspects. These audits range from regulated medical waste management and hazardous substance exposure to personal protective equipment and general fire requirements. With a focus on diverse areas such as HIPAA, OSHA Bloodborne Pathogens, and Environmental and Occupational Safety and Health Plans, we offer an all-encompassing safety net for your organization.
Employee Training – Empowering Your Team:
ASMAI is committed to providing a wide array of employee training options, all incorporated in our compliance package. Topics covered include sharps safety, ergonomics, electrical safety, workplace violence prevention, and sexual harassment prevention, among others. We ensure your team is well-versed in essential safety protocols, contributing to a harmonious and secure working environment.
Facility Safety Plans – Crafting a Secure Foundation:
A secure organization is built on solid safety plans. ASMAI assists in developing and maintaining essential safety plans such as Emergency Action Plans, Fire Prevention Plans, Exposure Control Plans, and Hazard Communication Plans. Ensuring these plans are current and comprehensive is pivotal in avoiding common OSHA violations and fostering a safe workplace.
OSHA Logs, C.F.R., SDS & MSDS – Keeping Records Straight:
ASMAI emphasizes the importance of accurate record-keeping through maintaining OSHA Logs, ensuring adherence to the Code of Federal Regulations, and managing a comprehensive SDS/MSDS Library. These practices are essential for analyzing workplace hazards, accessing accurate regulatory information, and ensuring the availability of safety data sheets for every hazardous chemical in the workplace.
Online Portal Access – Information at Your Fingertips:
Our advanced online portal is a gateway to a wealth of information related to waste streams. Clients have immediate access to manifests, training options, employee records, pickup schedules, and facility audits, making compliance management efficient and user-friendly.
Advant-EDGE Solutions of Middle Atlantic, Inc. is your dedicated partner in navigating the intricate landscape of compliance. Our diverse training options, extensive facility audits, detailed safety plans, and accessible online portal are designed to ensure your organization operates safely and adheres to all relevant regulations. Contact us today to review your needs for ensuring compliance at your facility and experience the peace of mind that comes with unparalleled safety and compliance services.