Back to School with ASI Waste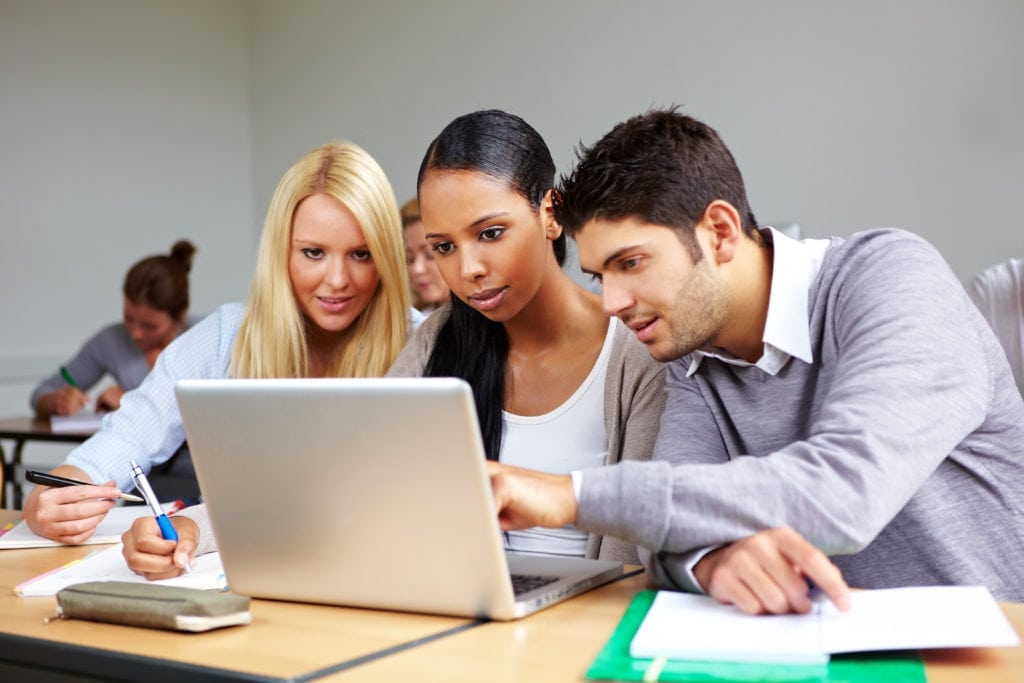 Did you know that ASI Waste serves a number of school districts and universities? Well, you learn something new every day! Here at ASI Waste, we take pride in our capacity to help our clients in the field of education. For us, it is not only an opportunity to help schools and universities save money on their waste services costs, but we are also in a position to help these institutions foster green habits in their students, faculty and staff. What does that look like?
In the Classroom
We put our thinking caps on every time we enter the classroom! In our day, there was no eating or drinking in class (it was also uphill both ways in the snow, of course). These days, those rules have relaxed a bit. This generation of students does not leave the house (or the dorm room) without their phones and a water bottle. Accordingly, the lunch room is not the only place that requires larger clearly-marked green recycling receptacles. Whether we are focusing on plastic bottles or offering a comingled solution, our team will assess the needs of all points of a facility's waste streams and identify the best solution that promotes the greatest potential for landfill avoidance while keeping a close eye on the budget.
In the Kitchen
Napoleon Bonaparte once said, "An army marches on its stomach," noting that if you don't feed 'em, they don't move. The student body is very similar. And one of the most active areas of any school's campus is often the lunch room. From the back dock to the kitchen to the lunch room tables, the cafeteria buildings are a hive of activity. At ASI, we make it our goal to make it the most efficient hive anywhere on campus. This space is ideal for using visual aids such as posters to assist in educating staff as well as diners where their waste should go. From recycling and solid waste to organics, there are tremendous opportunities for a reduction in a facility's waste footprint in every kitchen and cafeteria.
If you are responsible for managing waste services costs in the purchasing department at your facility, we ask you to consider ASI Waste for the best in waste management!