Recycling in Delaware — What Goes in the Bin?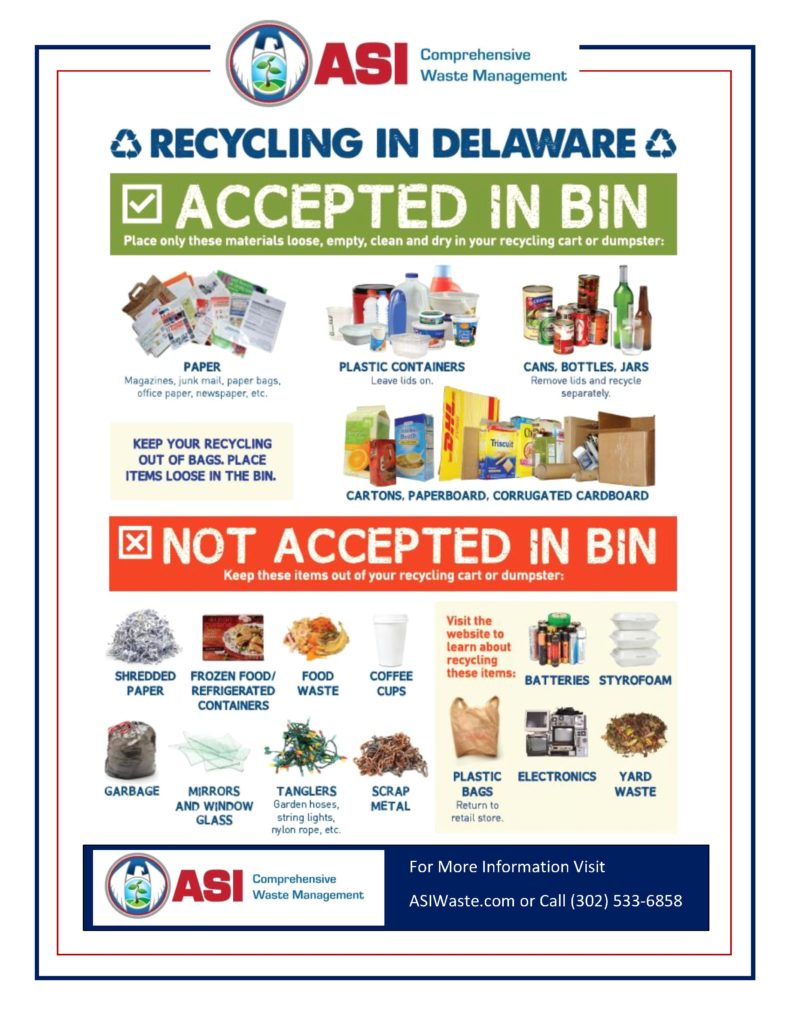 All of us are doing everything we can to be cleaner and greener with every passing year. This year, some of the big news in the First State is the ban on single use plastic bags at stores across Delaware.
When it comes to Recycling, it can be frustrating to know what the rules and regulations for certain states and municipalities.
Do I have to separate my recyclables?
Can I put them in a plastic garbage bag?
What about Styrofoam or shredded paper?
We get questions about recycling all of the time from customers throughout Delaware which is why we put together this handy list of Accepted and Not Accepted materials.
If your business has questions about recycling, call ASI Waste today at 302-533-6858 and we will find the best way to meet all of your waste management needs.