Organic waste recycling is an exciting new way to minimize your environmental impact by diverting a significant portion of your waste from landfills. Organic waste can now be commercially composted, creating a beneficial use for your trash!
Organic waste is anything that was created from plants or animals and is biodegradable. Organic waste includes, but is not limited to: food waste, wood, landscaping debris, corrugated cardboard (even waxed), paper products including paper towels, file folders, paper plates, news papers, tissues, etc. Once the organic waste reaches the composting facility, it is then turned into a rich soil for gardens and flower beds!
Composting enriches soils, contributes to the cleanup of contaminated soils, is a deterrent to erosion, helps prevent pollution and creates an economic benefit as it reduces the dependency for water, fertilizers and pesticides. We have the ability to provide composting for various waste streams, and we are available to evaluate your waste for compost.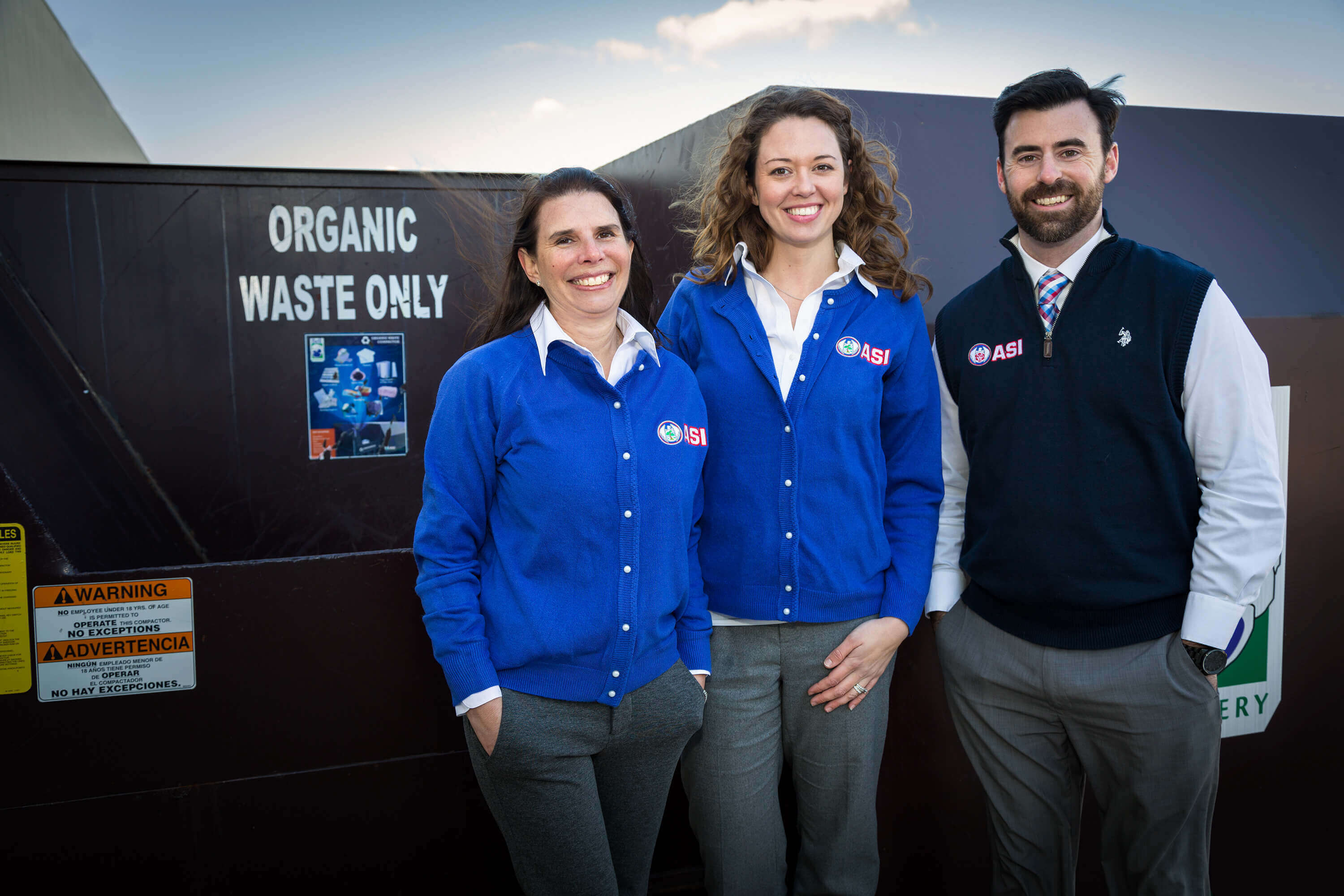 Our experienced team can help you identify your organic materials and implement an organic waste recycling program that will reduce the amount of waste you are sending to the landfill.  We perform a comprehensive waste audit to determine what organic material is generated at the facility and how to get that material to the composting facility in the most efficient manner possible.  We'll go so far as to train your staff how to easily follow the program to ensure a successful implementation.
By combining an organic waste recycling program with a single stream recycling program, your facility can achieve a ZERO LANDFILL program, where all of your waste is turned into renewable resources and landfills are avoided completely!
Contact us today so we can discuss generating zero landfill at your facility.