ASI Waste provides a one stop shop for all of your construction project needs! From roll off dumpsters, to portable toilets, to storage units and even specialized concrete wash out containers!
We are experts in the management of the various waste streams for our contractors. We provide sustainable solutions for the various waste streams generated, ensuring maximum efficiency and recycling.
We provide locking storage units to house the tools and supplies you need daily on the job site. We also offer various sizes and styles of portable restrooms and water storage systems. Cleaning and pumping services can be completed weekly or more frequent if you choose. Finally, we offer any size dumpster you need to haul your job site debris away.  Whether you need a standard roll off dumpster, walking floor trailers, or a specialized concrete wash out container – make ASI Waste your single point of contact for all of your construction project rental needs!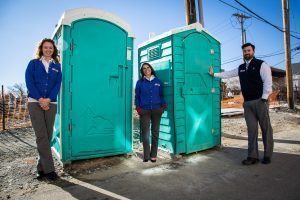 Construction and demolition debris (C&D) from a job site has various items that can be recycled, when properly managed.  It is very common for contractor's C&D to be dumped into a landfill because it's easier than trying to separate the recyclable materials out at the job site. This has prompted a new service within the waste and recycling industry. Landfill space is at a premium and truly limited, that is what created the opportunity for innovators in the industry to develop a less expensive option that keeps material out of the landfill.
We work with state of the art regional facilities to capture the greatest amount of recyclable products from your construction waste.  We provide a single container at your job site, you fill it up, and the recyclables are separated at the recycling center!  This provides a great way to reduce your costs, easily capture more recyclables and minimize your landfill usage!
---
The materials that are removed for recycling are as follows:
Concrete
Brick
Block
Wood
Metal
Cardboard and Fiber
Carpet and Padding
Drywall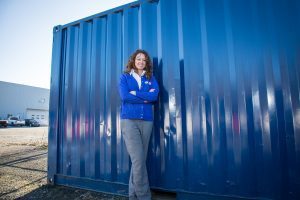 We also provide recycling reports for our clients working towards a LEED Certification.  Our reports are specific to each dumpster pulled from the jobsite and the recyclables that are captured from that dumpster. We clearly show the landfill avoidance and recycling on our reports making it very simple to track.  We also offer specific tracking services for customers requiring it.
---
Contact us today to see how we can help you manage and recycle the waste generated from your next construction project.